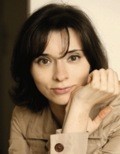 The graduate study of religion is a cooperative program among the Departments of Religion at Columbia University, Barnard College, and Union Theological Seminary. The program engages students in the study of an area of specialization as well as rigorous instruction in comparative, methodological, and theoretical issues. The latter topics are structured around a series of problems (organized into five Zones of Inquiry) in which different disciplines and traditions intersect. By emphasizing both careful historical, critical analysis and creative theoretical and cross-disciplinary investigation, the program prepares students for a broad range of intellectual and teaching opportunities. Numerous faculty from other departments in the University participate in the program and students are encouraged to take advantage of the rich curricular and programmatic resources Columbia has to offer.
The following fields of study are offered: Buddhism, Christianity, East Asian Religions, Islam, Judaism, North American Religions, Philosophy of Religion, and South Asian Religions. The requirements in these fields of study are discussed in detail in the second part of this handbook. The Zones of Inquiry include: Time, Space, Body, Media, and Transmission.
The program offers courses leading to two degrees: the MA and the PhD. Students may apply for the either program; students applying for the PhD program may request to be considered for admissions into the MA program, should they not be offered admissions into the PhD program. PhD candidates receive an MPhil upon the successful completion of language requirements, course work, and general examinations. The Department also offers an MA as part of the dual Journalism-Religion MS-MA program.
Many graduates go on to teach at colleges and universities throughout the world. Some graduates of our MA program go on for doctoral studies in religion while others turn to a career in other professions, such as law or medicine. Our dual MS-MA program in Journalism and Religion offers a unique opportunity to combine academic study with professional training.